Dentist Center City Philadelphia
Need an Affordable Dentist?
As a consequence of both the state of the economy and the continuously rising costs of dental services, many individuals will prolong or even completely dismiss their dentist's routine checkups to save money for other expenses. What most Americans do not realize, however, is that disregarding these dental procedures can ultimately affect the physical soundness of their whole bodies.
Here at the Center City Philadelphia Dental Office of Dr. Renee Yurovsky, we understand that you do not want to spend copious amounts of money on dental care, which is why we pride ourselves on providing patients with the finest of affordable dental services in the Philadelphia, PA, area.
Our years of experience working with patients have allowed us to grasp our patients' needs, including the financial need to fit into their budget. Those without dental insurance will often neglect dental care altogether, assuming they cannot afford dental insurance. However, you cannot afford to neglect your oral health.
Any dental issues which arise do not disappear because they are ignored but generally only worsen, resulting in only higher costs down the line - both to your health and wealth. Additionally, the effects of good or poor oral health spill over into and affect the rest of your health and, therefore, should be among your top priorities. We are willing to devise a financial plan to care for your unique dental requests at our office. At Dr. Renee Yurovsky, DDS, we believe that quality dental care should also be affordable.
We believe that everyone should have the opportunity for a beautiful, healthy, and confident smile. It is a privilege to help you with your dental restorations, such as dental implants, crowns, fillings, and bridges, and your cosmetic enhancements, such as veneers and teeth whitening.
Affordable Dentist In Philadelphia Call For Appointment
Dr. Yurovsky takes pride in doing her best to ensure your comfort during each visit so that you will be comfortable during your visit and pleased with the results.
At The Center City Dental Office of affordable dentist Dr. Renee Yurovsky, we seek both to create value for our patients and provide treatment in their best interest. Dr. Yurovsky personalizes your treatment and takes her time to ensure that every step of your procedure is completed to meet our highest standards.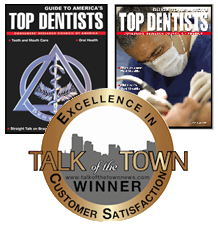 Dr. Renee Yurovsky has twice been chosen as one of America's Top Dentists by the Consumers Research Council of America. In addition, she has been awarded the CMUS Talk of the Town Award for Excellence in Consumer Satisfaction.
Searching for a low-cost or affordable dentist can be a very time-consuming process for individuals or families trying to be cost-effective with their affordable dental plans. Unfortunately, dental care can seem out of reach for many people in this country.
We understand that receiving the dental services that you need to maintain good oral health is extremely important to the state of your body. That is why we offer such affordable prices at our practice. Our staff is encompassed with skilled and experienced healthcare professionals who will work within your budget to ensure that you get them.
Your dental care is essential, and following up with regular checkups is something we want to promote to ensure. At the Center City Philadelphia office of Dr. Renee Yurovsky, we pride ourselves on offering affordable and high-quality dental care in both cosmetic and restorative dentistry to create that great-looking aesthetic smile that you desire.
You Need To Know It's Still Important To Visit The Dentist?
Most Americans without a dental health care plan believe that since they Do Not Have Insurance, they do not need to go to the dentist to receive a semi-annual checkup or take care of other oral health problems. This is a huge mistake! Your oral health is just as important to your body as your overall health is.
Taking quality care of your oral health should be one of your top priorities. Here at Yurovsky Dental, we are willing to help you out even if you do not possess dental insurance because we understand how important dental health is for one's overall well-being.